Today, 23/11/2022, HoReCo in collaboration with @bralirwaplc concluded the 2 days of training regarding #barley farming. This training was attended by the sector agronomists and model farmers from different corners of the country.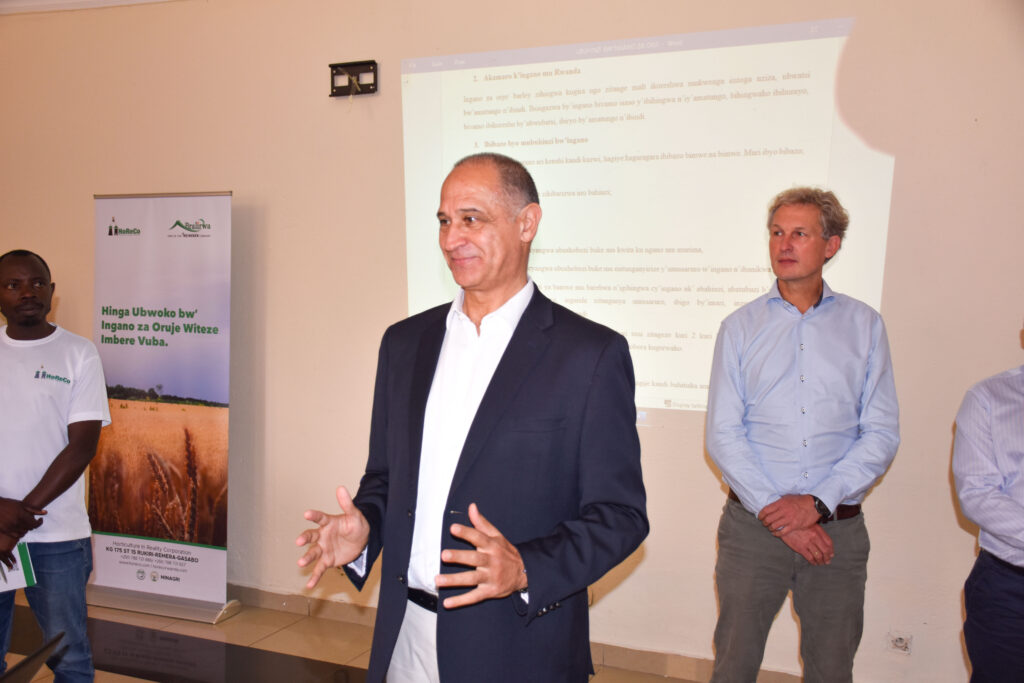 During the last session,MD of @bralirwaplc Etienne Saada, Pascal Sabrie (MD of Africa,Mid East&East Europe and President of BRALIRWA Board of Directors),Robert Moij (The supply chain director of Africa,Mid East&EastEurope) visited HoReCo team during the training session.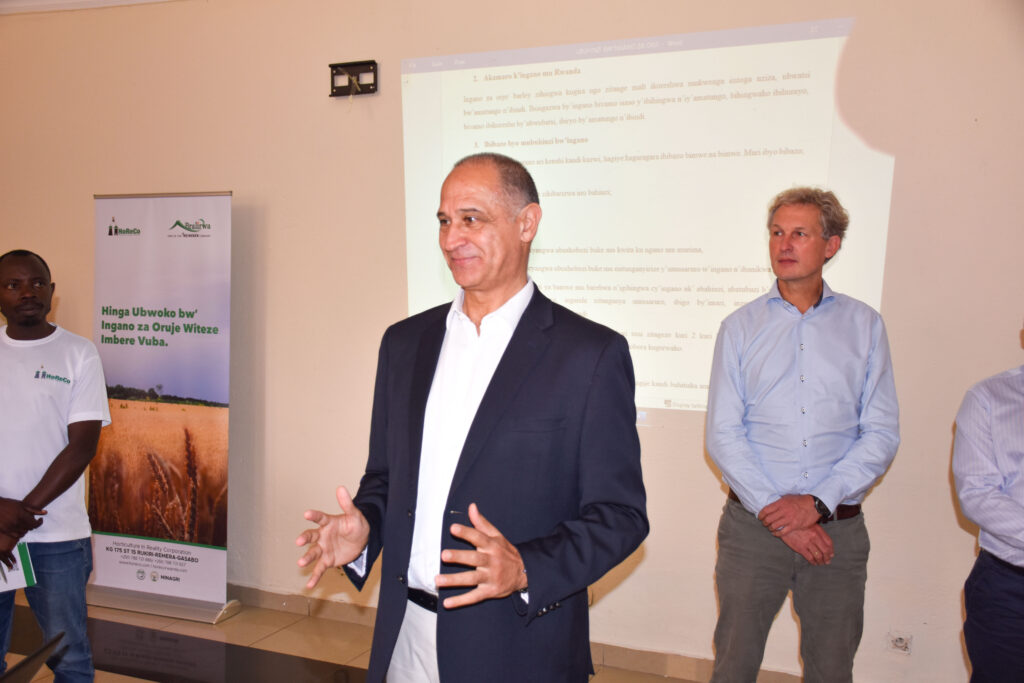 After visiting the trainees,they visited the @RwandaAgriBoard station located @MusanzeDistrict and they are welcomed with Mayor of Musanze district @RamuliJ and RAB station manager and they discussed how the production of barley should be increased.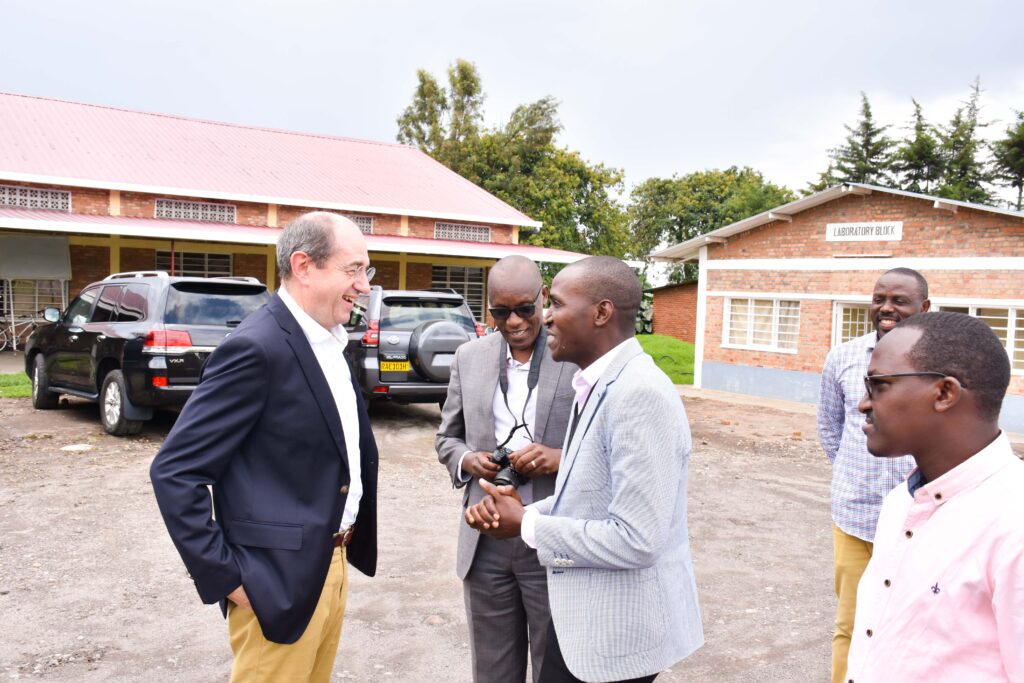 They appreciated the progress made by @RwandaAgriBoard and #HoReCo and other stakeholders engaged in #barley production.
They promised the farmers the fair price so that the farmers should be motivated in order to increase the volume of barley produced locally